Wellness
|
Articles Article
Search for Healthy Articles
Find Healthy Recipes
May We Recommend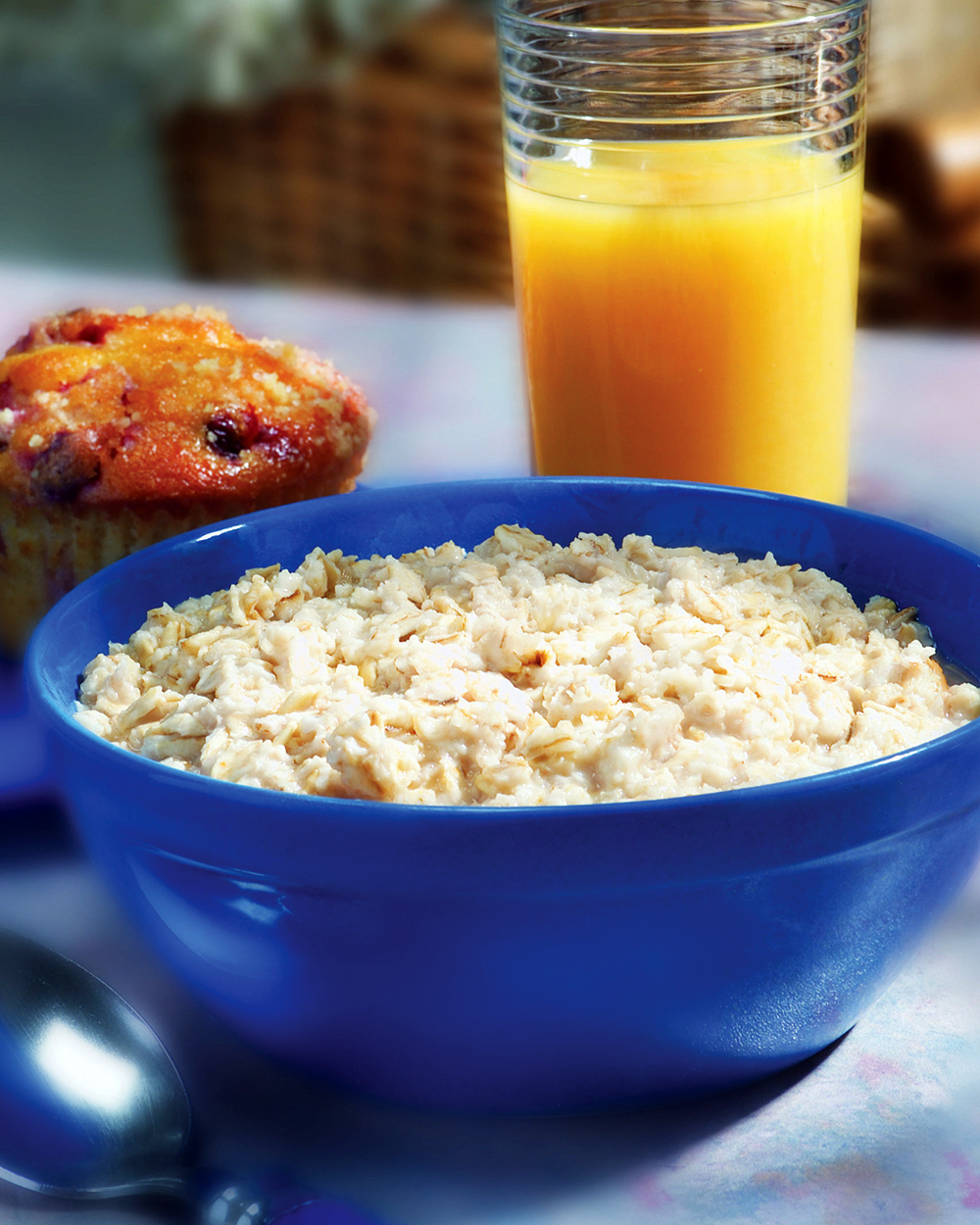 Homemade Maple and Brown Sugar Oatmeal
Wellness Tools
EATING BY COLOR
Healthy Aging
Blues
Immunity
Orange
Antioxidant
Green
Prevention
White
Cancer-Fighting
Red
WHAT'S IN SEASON?
GLOSSARY
The Joys and Benefits of Seasonal Eating
As the seasons come and go one thing is for certain when it comes to eating fresh, seasonal produce - the taste just can't be beat. And, when produce is at its freshest, the nutrient content is higher. If you've never made a fresh tomato gazpacho in August when tomatoes are at their peak, or have used sweet Vidalia onions to top your grilled burger in the month of June, when Vidalia's take center stage, you're missing out on some serious flavor. Long, long ago, before travel allowed for the shipment of out-of-season produce across the country, eating seasonal produce was a necessity. Those necessities created some favorite traditional dishes such as corn on the cob in late summer, pumpkin pie in the fall, potato soup in the winter, and radishes on salad during springtime. Eating seasonal is not only great for the freshest tasting produce possible; it also carries on beloved food traditions.
Here are some great reasons to buy seasonal produce for fresh meals year-round:
•  In-season produce is fresher than out-of-season produce and therefore, it offers more nutrition and higher quality.

•  Seasonal produce is oftentimes local. When you buy local, you help farmers and the local economy.

•  Did you know that because out-of-season produce has traveled from a location where seasons are the opposite of yours, it takes more money to get it to you - that means it costs more to purchase.
If you're wondering what types of produce to choose during the seasons, below is a list of some of the best eating fresh produce, along with some of their nutritional benefits:
Winter: For produce that warms the soul, look for root vegetables and cruciferous vegetables.
•  Broccoli: calcium, iron, riboflavin and vitamins A and C

•  Cabbage: vitamins A and C

•  Carrots: vitamin A

•  Cauliflower: iron and vitamin C

•  Radishes: folate, magnesium, potassium and vitamin C
Spring: As the dead of winter turns into a time of renewal, menus go from comforting meals to light, refreshing foods full of green color.
•  Asparagus: iron, vitamins A, B and C

•  Avocado: riboflavin, thiamine and vitamin C

•  Collards: calcium, iron, vitamins A and C

•  Romaine: fiber, folate, manganese and vitamins A and C

•  Spinach: iron, vitamins A and C
Summer: Succulent produce begins to appear as the temperatures rise. Look for these fruit favorites for refreshing summer menus.
•  Blueberries: anthocyanins, ellagic acid, manganese and vitamin C

•  Blackberries: folate, magnesium, potassium, vitamin C and E

•  Peaches: vitamins A and C

•  Strawberries: iron, potassium and vitamin C

•  Watermelon: vitamins A and C
Fall: This time of year, as the weather turns from hot to cool, succulent summer fruits start to make way for denser, carbohydrate sources.
•  Apples: fiber, quercetin, vitamins A and C

•  Grapes: vitamin A

•  Pears: phosphorus and vitamin A

•  Pomegranates: potassium and vitamin C

•  Squash: iron, riboflavin and vitamins A and C
See Other Articles Like This
Apples
Romaine
Asparagus
Carrots
Watermelon
Peaches
Vegetarian
Grapes
Broccoli
Avocado
Strawberries
Low Carbohydrate
Pears
Spinach
Cabbage
Blueberries
Vegan
Reduced Fat
Nothing beats good old-fashioned slow cooked food!
These recipes are full of flavor and easy to make. From classic roasts to hearty stews, there's something for everyone.
View Recipes >
Simple Recipes for Fantastic Meals
Delicious meals for the cold weather. They're hearty enough to keep you going, and will satisfy even the hungriest appetite. Whether you're craving beef, pork or chicken, we have you covered. Try a few of these recipes and add them to your collection. Making a wholesome filling meal doesn't have to be hard.
View Recipes >